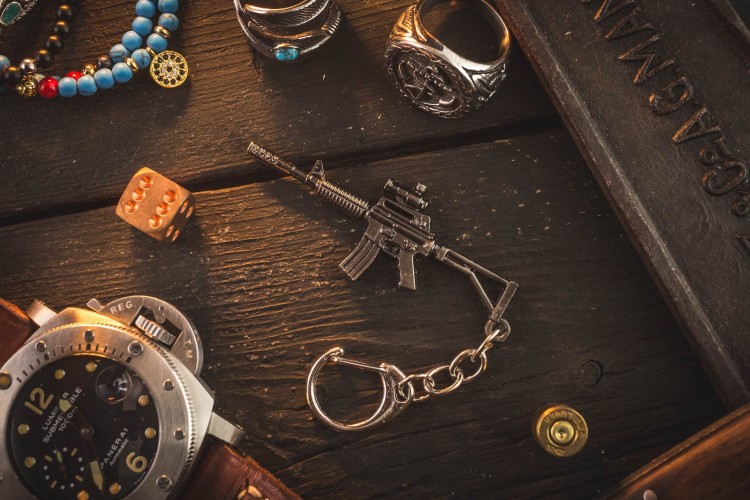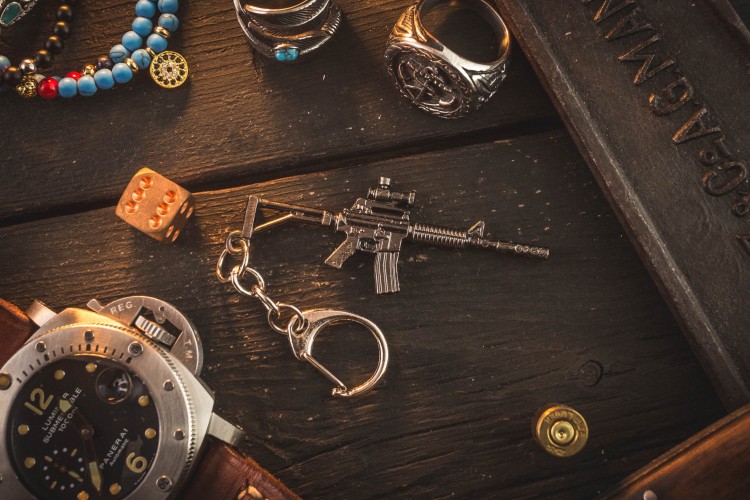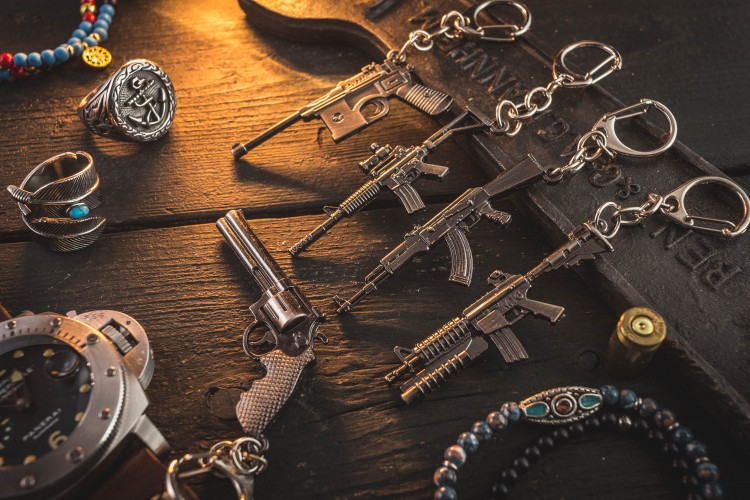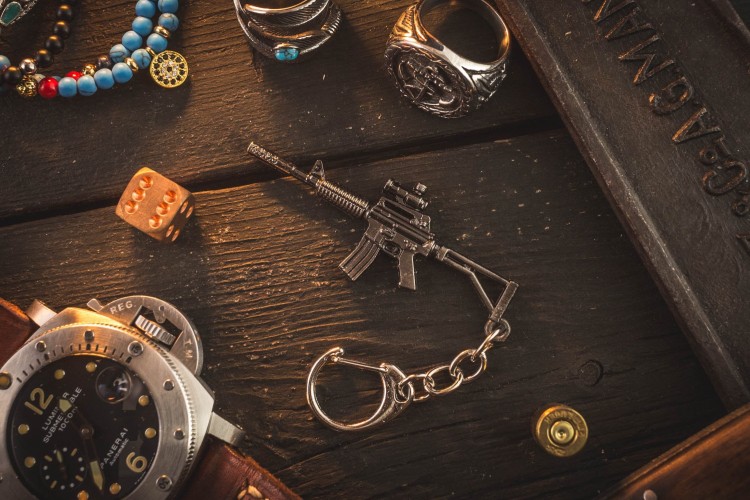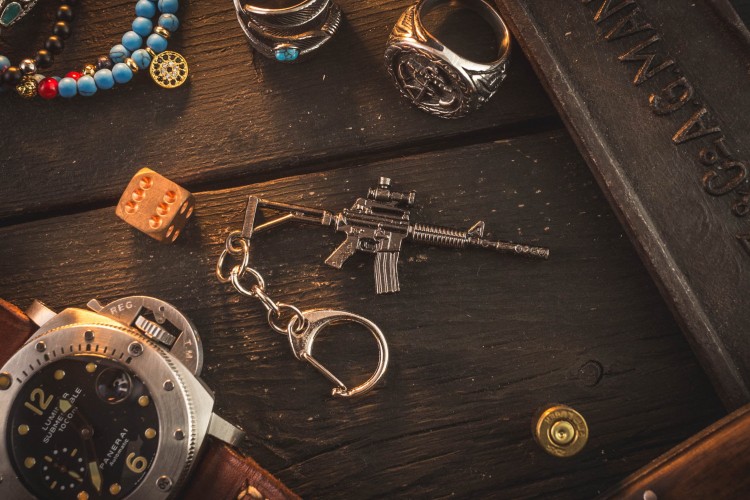 The length is ~64mm ( around 2.51").
The height at the maximum is ~25mm ( around 0.98").

The M4 carbine is a shorter and lighter variant of the M16A2 assault rifle. The M4 is a 5.56u00d745mm NATO, air-cooled, gas-operated,[a] magazine-fed carbine. It has a 14.5 in (370 mm) barrel and a telescoping stock.

The M4 carbine is extensively used by the United States Armed Forces and is largely replacing the M16 rifle in United States Army and the United States Marine Corps combat units as the primary infantry weapon and service rifle.

The M4 is also capable of mounting the M203 and M320 grenade launchers. The distinctive step in its barrel is for mounting the M203 with the standard hardware. The M4 has semi-automatic and three-round burst firing modes (like the M16A2 and M16A4), while the M4A1 has semi-automatic and fully automatic firing modes like the M16A1 and M16A3.

The M4 was officially accepted into service by the U.S. military in 1994, and first saw action in the hands of U.S. troops deployed to Kosovo in 1999 in support of the NATO-led KFOR peacekeeping force. It would subsequently be used heavily by U.S. forces during the Global War on Terrorism, including Operation Enduring Freedom and Operation Iraqi Freedom. In the U.S. Army, the M4 had largely replaced M16A2s as the primary weapon of forward-deployed personnel by 2005. The M4 carbine also replaced most submachine guns and selected handguns in U.S. military service, as it fires more effective rifle ammunition that offers superior stopping power and is better able to penetrate modern body armor.
 
M4 Carbine Mini Assault Rifle Keychain M4A1
Stock:

In Stock

Weight:

1.00

STRAPSANDBRACELETS